Information & Opportunities
Lynda D. Woodruff Endowed Research Grant on Diversity, Equity, and Inclusion in Physical Therapy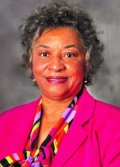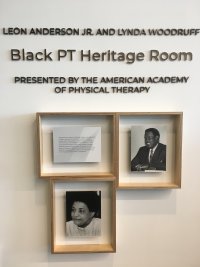 Lynda D. Woodruff, PT, PhD, is known to most fo us as a trailblazer in physical therapy education and stalwart contributor to the PT Electrodiagnostic profession. From the time she integrated public schools in Lynchburg, VA , becoming the first African American female professor at UNC Chapel Hill, to countless Charter PT education programs across the country, she was remarkably tireless and ferocious in her life-long mission and values to advocate and promote health equity and diversity education. Whether you knew or knew of her, recognize that your successful Electrodignostic practice would no be possible without her contributions. She left us on March 20, 2018, but her legacy remains, and it is incumbent upon us as an Academy to press-on and humbly honor her life's work by supporting the Lynda D. Woodruff Endowed Research Grant and Lynda D. Woodruff Lecture. Together we succeed. Please consider contributing to the grant. Donate Today!
The Charlene Mae Nelson Endowment Fund
The Foundation for Physical Therapy established the Charlene Mae Nelson Endowment Fund through a generous $200,000 bequest by physical therapist Charlene "Billie" M. Nelson, PT, MA, FAPTA. The fund will provide doctoral scholarships to physical therapist researchers with priority given to those involved in Clinical Electrophysiology.The endowment fund was announced during the Foundation's annual Donor and Award Recipient Reception at the Combined Sections Meeting in New Orleans.
Billie was a founding member of the Academy of Clinical Electrophysiology and Wound Management and was the first woman to receive the Electrophysiology Clinical Specialist certification. She was an associate professor emerita in the Division of Physical Therapy at the University of North Carolina at Chapel Hill.
Billie passed away on May 11, 2017 at the age of 86.
You can help fulfill Billie's goal of funding the next generation of physical therapist researchers by making a gift in her honor. Donate today by clicking the link below or via your mobile phone by texting BILLIEPT to 414-44.
For an updated Spending Plan 2021 for the Charlene Mae Nelson Foundation Fund CLICK HERE
Support your patients and your profession through a PTPAC Donation
The American Physical Therapy Association's Physical Therapy Political Action Committee (PTPAC) provides a mechanism for separate, voluntary contributions to political candidates who support physical therapy. The PAC is a valuable platform for association members and staff who want an opportunity to voice their support or opposition to federal legislation through the election process.
Please take a moment to watch the following video for the PTPAC: https://youtu.be/E9bj0kISRq8
PTPAC supports friends of physical therapy who are running for the U.S. Congress this provides us with engagement opportunities on issues important to our profession.
PTPAC distributed more than $1.1 million direct contributions to federal candidates, leadership PACs, and national political party committees. This impacts our ability to make a difference for the profession.
Every person, every dollar donation strengthens the impact we have on Capitol Hill for our profession and for our patients.
Please take a moment to watch this short video on how you can contribute:
https://ptpac.apta.org/donate-today

For more information, please visit the Physical Therapy Political Action Committee website here.