Endowments
Lynda D. Woodruff Professional Development Sponsorship on Justice, Equity, Diversity, and Inclusion (JEDI) in Physical Therapy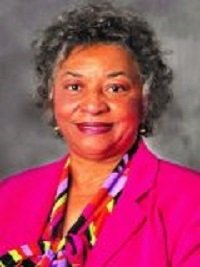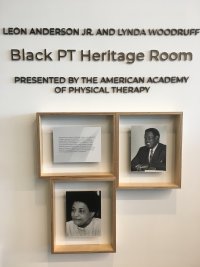 Lynda D. Woodruff, PT, PhD, is known to many as a trailblazer in physical therapy education and a stalwart contributor to physical therapy electrodiagnostic practice. From integrating public schools in Lynchburg, VA, to becoming the first female African American professor at the University of North Carolina-Chapel Hill, Dr. Woodruff truly lived her mission. She advocated for and promoted health equity and diversity education throughout her practice and career. Electrodiagnostic physical therapy practice as we know it would not be possible without her contributions. She left us on March 20, 2018, but her legacy remains, and it is incumbent upon us as an Academy to press-on and humbly honor her life's work by supporting this endowment. Together we succeed. Donate Today!
The Charlene Mae Nelson Endowment Fund
The Foundation for Physical Therapy Research established the Charlene Mae Nelson Endowment Fund through a generous $200,000 bequest by physical therapist Charlene "Billie" M. Nelson, PT, MA, FAPTA. The fund will provide doctoral scholarships to physical therapist researchers with priority given to those involved in Clinical Electrophysiology.
Billie was a founding member of the Academy of Clinical Electrophysiology and Wound Management and was the first woman to receive board certification as an Electrophysiology Clinical Specialist. She was an associate professor emerita in the Division of Physical Therapy at the University of North Carolina-Chapel Hill.
Billie passed away on May 11, 2017 at the age of 86. You can help fulfill Billie's goal of funding the next generation of physical therapist researchers by making a gift in her honor. Donate today!
For a detailed Spending Plan for the Charlene Mae Nelson Foundation Fund click here.