SAWC Spring WHS
October 14-16, 2022 | Las Vegas, NV | Register
A Special SAWC Fall Offer for APTA Members
The Symposium on Advanced Wound Care (SAWC) Fall is the meeting made for Difference Makers – those dedicated to improving care for patients.
We are incredibly excited about the upcoming meeting taking place October 14-16, 2022 in Las Vegas, NV. We've designed an interdisciplinary agenda that reflects the needs of our community in today's reshaped world, fit for clinicians at every level and across every practice setting. We've incorporated new faces, voices, and perspectives to the program, not to mention innovative additions across three days – from interactive session formats to new solutions in the SAWC Fall Exhibit Hall.
View the full agenda here: https://sawcfall.com/agendaoverview
We hope you will join us. We know many of you are still facing challenges as a result of the pandemic, whether it has been managing travel restrictions or cuts in reimbursement for important education.
In recognition of the continued challenges faced by our community, we are pleased to offer APTA members a $299 rate* for you to participate in person in Vegas.
Use code APTA when you register at sawcfall.com.
We hope to see yours among the faces we greet in Vegas in October. And if the SAWC Fall Team can provide any other assistance, please reach out to us.
*$299 rate valid for non-member registrations only

Fall Wound Care Therapist Scholarship Winners!

Congratulation to Jennifer Quisberg winner of the Fall Wound Care Therapist Scholarship. Please watch the video of the award presentation (click here)
Congratulation to Dr. Kathleen Gorciewicz, DPT, winner of the Spring Wound Care Therapist Scholarship. Please watch the video of the award presentation. (click here)

ACEWM WMSIG members typically have an informal gathering at SAWC conferences - stay tuned to the WMSIG listserv for details.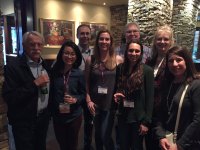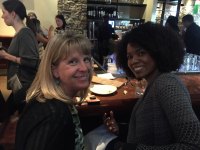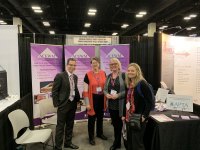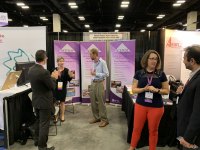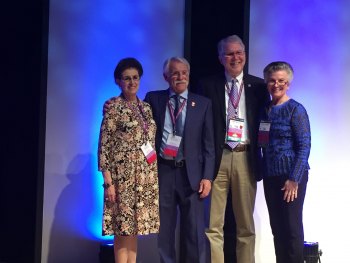 Luther Kloth, PT, MS, FAPTA, CWS, FACCWS
2018 Boswick Award Winner for Lifetime Achievement
Awarded at the 2018 Symposium on Advanced Wound Care conference