SAWC Spring WHS
The Symposium on Advanced Wound Care Spring | Wound Healing Society (SAWC | WHS) meeting features exciting new cutting-edge topics led by the most dynamic and influential educators in wound healing. Be part of the movement and join your global community of difference makers at SAWC who are committed to providing better care and better outcomes.
SAWC takes place twice each year, Spring and Fall. The ACEWM Wound Management Special Interest Group (WMSIG) has a partnership with HMP Communications which allows the ACEWM to have a booth in the exhibit hall at the Spring conference and an exhibit table at the Fall conference. ACEWM members also get a 15% discount on registration fees using a special code at the time of registration. If you are ready to register, and the code has not yet been announced through the WMSIG listserv, please reach out to the WMSIG leadership to receive your code.

Fall Wound Care Therapist Scholarship!
HMP Communications (HMP) and the North American Center for Continuing Medical Education (NACCME), executors of the annual Symposium on Advanced Wound Care (SAWC) Spring and Fall meetings, are offering a "Wound Care Therapist Scholarship" that is open to any Physical Therapist that is currently practicing wound management full time. We are seeking the nomination of a PT member of the American Physical Therapy Association's Academy of Clinical Electrophysiology and Wound Management (ACEWM) section, who has demonstrated exceptional clinical skills and an intense dedication to managing patients with wounds. The application criteria for the 2020 SAWC FALL "Wound Care Therapist Scholarship" is listed below. The winner will receive a complimentary registration to attend the 2020 SAWC Fall meeting that will now be held virtually on November 4th-November 6th, 2020. HMP and NACCME will present the "Wound Care Therapist Scholarship" award via an online video platform and a hard copy of the award will be provided to the recipient.
Deadline to apply is September 21st, 2020.
For more information about the scholarship and virtual Fall meeting, please click here.
Congratulation to Dr. Kathleen Gorciewicz, DPT, winner of the Wound Care Therapist Scholarship. Please watch the video of the award presentation. (click here)

ACEWM WMSIG members typically have an informal gathering at SAWC conferences - stay tuned to the WMSIG listserv for details.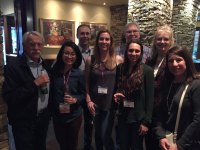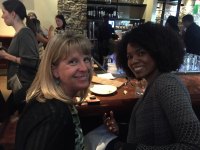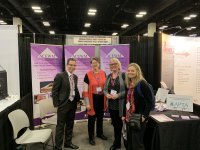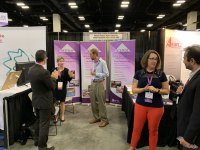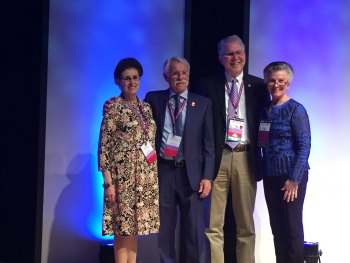 Luther Kloth, PT, MS, FAPTA, CWS, FACCWS
2018 Boswick Award Winner for Lifetime Achievement
Awarded at the 2018 Symposium on Advanced Wound Care conference