CSM 2022 is coming!
APTA CSM, the largest physical therapy conference in the country, will take place Feb. 2-5, 2022, in beautiful San Antonio, Texas, at the Henry B. Gonzalez Convention Center.
CSM will happen in two ways - in person (plus On-Demand with no additional CEUs) or On Demand only.
Registration is open and early bird rates end on November 3rd.
We have a great Pre-Conference course too!
Register today!
Check out the great programming and don't forget about housing.
We look forward to seeing you in San Antonio!
APTA CSM Abstract and Proposal Submissions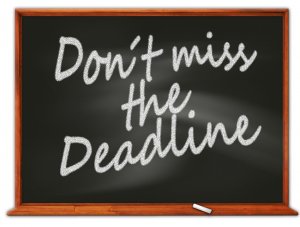 Platform and Poster Abstracts:
Review instructions and guidelines
Access submission site
Submission Deadline: July 19, 2021
Thank you to our CSM 2021 sponsors:

Support your patients and your profession through a PTPAC Donation
The American Physical Therapy Association's Physical Therapy Political Action Committee (PTPAC) provides a mechanism for separate, voluntary contributions to political candidates who support physical therapy. The PAC is a valuable platform for association members and staff who want an opportunity to voice their support or opposition to federal legislation through the election process.
Please take a moment to watch the following video for the PTPAC: https://youtu.be/E9bj0kISRq8
PTPAC supports friends of physical therapy who are running for the U.S. Congress this provides us with engagement opportunities on issues important to our profession.
PTPAC distributed more than $1.1 million direct contributions to federal candidates, leadership PACs, and national political party committees. This impacts our ability to make a difference for the profession.
Every person, every dollar donation strengthens the impact we have on Capitol Hill for our profession and for our patients.
Please take a moment to watch this short video on how you can contribute:
https://ptpac.apta.org/donate-today

For more information, please visit the Physical Therapy Political Action Committee website here.
CSM 2022: February 1-4, 2022 San Antonio, TX
While we are planning for the fast approaching CSM 2021, CSM 2022 planning is underway! While the abstract submission site won't open until mid-February, the Educational Session deadline is expected to be around April 5, 2021. The deadline for Posters and Platform presentations is expected to be in mid-July, 2021.Please consider sharing your knowledge and experience with the rest of us! If you have ideas and don't know where to start, please contact Deborah Wendland at wendland_dm@mercer.edu. Thank you!

Past ACEWM Combined Section Meetings
CSM 2022: February 2-5, 2022 – San Antonio, Texas
CSM 2023: February 22-25, 2023 – San Diego, California
CSM 2024: February 14-17, 2024 – Boston, Massachusetts
APTA Action App
The APTA Action app is a powerful grassroots tool for physical therapists, physical therapist assistants, students, and patients on the go.
Available for free download in the Apple and Google Play app stores, the app includes an action center, Congressional directory, talking points, and more, including the opportunity to donate to PT-PAC.
Search "APTA Action" in your Apple or Google Play app store to download the app today!